Brian started as Executive Director of the DSASTX in February 2020 after fifteen years of experience working with individuals challenged with intellectual and developmental disabilities and their families in the San Antonio area. Brian has worked with local direct service providers and the Alamo Local Authority/AACOG, served as Regional Director of Service Coordination for Hill Country MHDD Center in Kerrville, and was the Associate Director of Adult Day Services and Child Care Services at The Arc of San Antonio.
Brian is a strong advocate for inclusion and acceptance for those with Down syndrome and other disabilities in schools and our communities. He believes that when you judge someone based on a diagnosis you will then miss out on their abilities, joy, and love.
Brian has a love for sharks, all things Star Wars, the Texas Longhorns and the Dallas Cowboys, and of course Dr. Pepper!
Michelle has spent the last 32 years serving the disability community. Her current role allows her to follow her passion for helping others while working directly with the individuals in our DSASTX family and the San Antonio community. Michelle is also a member of the Executive Committee of the San Antonio Volunteer Administrators and is always working to connect with other organizations in San Antonio and the surrounding area.
Michelle is an avid gardener with a specialty for water plants and is a failed Covid foster parent which resulted in 5 kittens being added to her home zoo!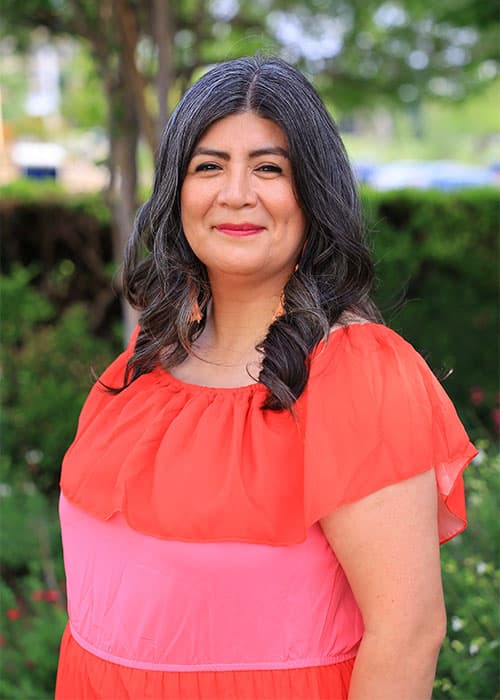 Magaly studied fashion merchandising at the University of the Incarnate Word, but after having a child with Down syndrome, became interested in serving the disability community by learning how to advocate for them. She spent 2 1/2 years as the Regional Coordinator for Partner's Resource Network, a non-profit organization supporting parents of children with disabilities. The DSASTX has made a significant impact on her family's life and introduced her daughter, Audrey, to lifelong friendships.
In her spare time, Magaly enjoys home projects, brunch, and spending time with her family.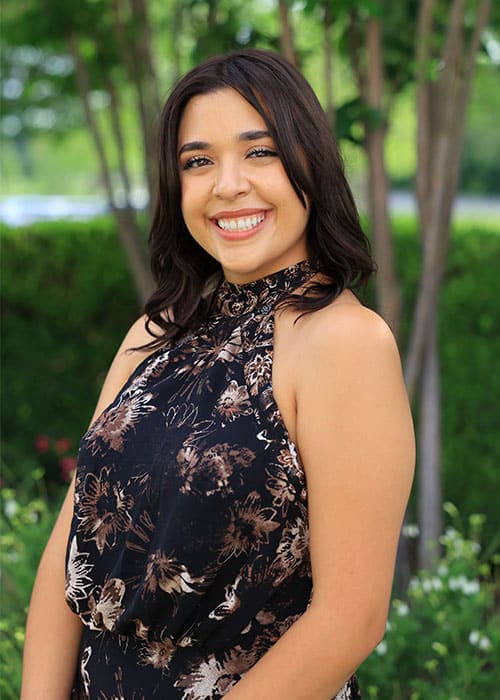 Faith is a recent graduate from the University of Texas at San Antonio with a bachelor's degree in communication and a concentration in public relations. She has had experience working with children and families, volunteering with local community organizations, and writing for one of her college's publications. Faith had the privilege to be a niece to her aunt who had Down syndrome, which led her to volunteer here at the DSASTX for almost a year before joining the team.