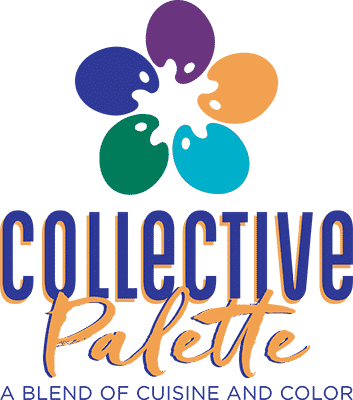 6-9 p.m.
San Antonio Botanical Garden
Betty Kelso Center
THANK YOU TO OUR SPONSORS, CHEFS, ARTISTS, VENDORS, SILENT AUCTION CONTRIBUTORS, AND ENTERTAINERS.
THANK YOU TO ALL WHO ATTENDED AND MADE OUR 5TH ANNUAL COLLECTIVE PALETTE A SUCCESS!
Chef Craig Mears - SSA (San Antonio Zoo-SSA)
Chef Michael Bomberg - Spice of Life
Chef Jesse Lopez - PG Catering
Little Muse Catering
Chef Adesuwa Eliaho - Asukar
Chef Juan - Chef Junction
Chef's Powell - All Things Gourmet
True Flavors
And more...

Rendered Moments - Jetson Rodriguez
Bill Alexander Family
Chris Spence
Octavio Quintanilla
Joao Quiroz
Cassidy Fritts
Tula Robbins
And more...

Featured entertainment information coming soon!

Picture Me SA
Vegas Event Group
ASI Event Services
Dellightful Little Events