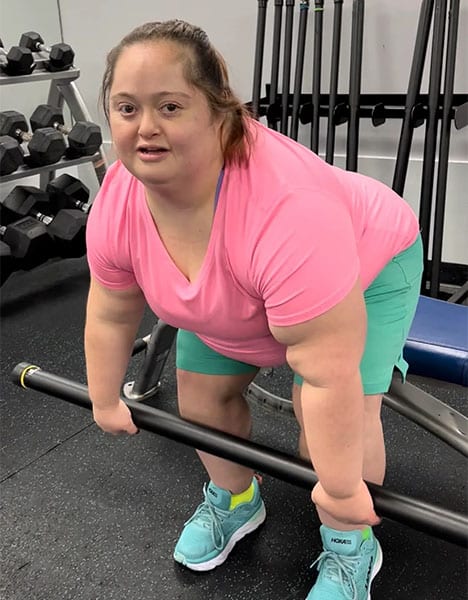 Let's get FITTID!
Functional Fitness for Independence Tailored to Individuals with Disabilities
Let's get fit with Coach Dan, a Certified Personal Trainer and Nutritional Coach.
The second Saturday of each month
11:30 a.m. - 12:30 p.m.
DSASTX office
NOTE: FITTID will be held Saturday, September 16th rather than September 9th.
Class structure:
5-10 min warmup
20-30 min exercise including various bodyweight exercises and movements to increase heart rate for a stronger cardiovascular system as well as building functional muscles needed to perform day-to-day tasks. Agility, HIIT, plyometrics, balance, and strength will all be a part of the program.
5-10 min core work, cool down, stretching, and nutritional talks to incorporate healthy choices into our daily routines.
$5 participation fee per session
For more information about Coach Dan and FITTID, visit his website.
¡Vamos a ponernos FITTID!
¡Acondicionamiento físico funcional para la independencia adaptado a personas con discapacidades!
¡Ven y ponte en forma con el entrenador Dan! ¡No solo es un entrenador personal certificado, sino que también esta certificada de entrenador nutricional!
el segundo sábado del mes
11:30 a.m. - 12:30 p. m.
en la oficina de DSASTX
NOTA: FITTID se llevará a cabo el sábado 16 de septiembre en lugar del 9 de septiembre.
Estructura de la clase:
5-10 minutos de calentamiento
Ejercicio de 20 a 30 minutos que incluye varios ejercicios y movimientos de peso corporal para aumentar la frecuencia cardíaca para fortalecer los sistemas cardiovasculares y desarrollar los músculos funcionales necesarios para realizar las tareas diarias. Agilidad, HIIT, ejercicios pliométricos, equilibrio y fuerza serán parte del programa.
5 a 10 minutos de ejercicios básicos y enfriamiento, estiramientos y charlas nutricionales para incorporar opciones saludables en nuestras rutinas diarias.
Habrá un costo de participación de $5 por sesión