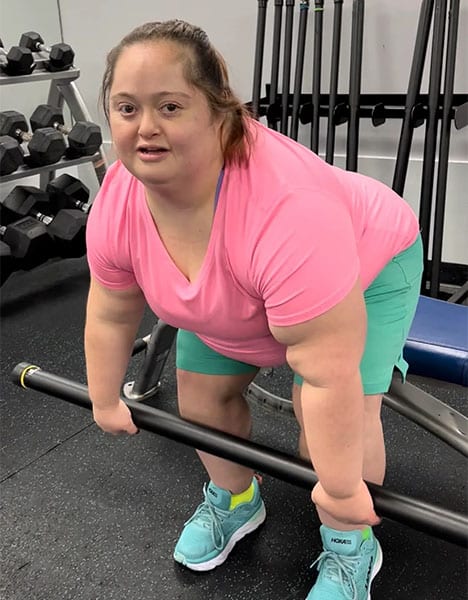 Let's get FITTID!
Functional Fitness for Independence Tailored to Individuals with Disabilities
Let's get fit with Coach Dan, a Certified Personal Trainer and Nutritional Coach.
The first Saturday of each month at the DSASTX office (please note exceptions below)
2:00 - 3:00 p.m.
Class structure:
5-10 min warmup
20-30 min exercise including various bodyweight exercises and movements to increase heart rate for a stronger cardiovascular system as well as building functional muscles needed to perform day-to-day tasks. Agility, HIIT, plyometrics, balance, and strength will all be a part of the program.
5-10 min core work, cool down, stretching, and nutritional talks to incorporate healthy choices into our daily routines.
$5 participation fee per session
Note: FITTID will be held on April 1, July 8 and September 9 from 11:30 a.m. - 12:30 p.m.
For more information about Coach Dan and FITTID, visit his website.
¡Vamos a ponernos FITTID!
¡Acondicionamiento físico funcional para la independencia adaptado a personas con discapacidades!
¡Ven y ponte en forma con el entrenador Dan! ¡No solo es un entrenador personal certificado, sino que también esta certificada de entrenador nutricional!
Todos los meses, el primer sábado en la oficina de DSASTX (tenga en cuenta las excepciones a continuación)
2:00 a 3:00 p. m.
Estructura de la clase:
5-10 minutos de calentamiento
Ejercicio de 20 a 30 minutos que incluye varios ejercicios y movimientos de peso corporal para aumentar la frecuencia cardíaca para fortalecer los sistemas cardiovasculares y desarrollar los músculos funcionales necesarios para realizar las tareas diarias. Agilidad, HIIT, ejercicios pliométricos, equilibrio y fuerza serán parte del programa.
5 a 10 minutos de ejercicios básicos y enfriamiento, estiramientos y charlas nutricionales para incorporar opciones saludables en nuestras rutinas diarias.
Habrá un costo de participación de $5 por sesión
Nota: FITTID se realizará los días 1 de abril, 8 de julio y 9 de septiembre de 11:30 a. m. a 12:30 p. m.
The generosity of donors allows the Down Syndrome Association of South Texas to provide this service for free.